Outdoor Functional Fitness Gym Workout at Kansas City Park
The MoveStrong FitGround outdoor functional fitness area in action at Berkley Riverfront.
Here's a organized group circuit workout led by local trainer taking place with bodyweight and functional fitness exercises battle ropes, pull-ups, box jumps, dips, recline rows, push-ups, and more!
Be sure to stop by and checkout out Berkley Riverfront Park if in the Kansas City area! And visit their website for upcoming fitness and wellness events in the park!
More to share of the new MoveStrong outdoor Functional Fitness area at Berkely Riverfront Park! The #FitGround is a great outdoor adult fitness amenity to help everyone stay active and get functionally fit while enjoyed the fresh air and sunshine! Spread the word and help us bring more of this to a park, HOA, or school near you! Made in USA🇺🇸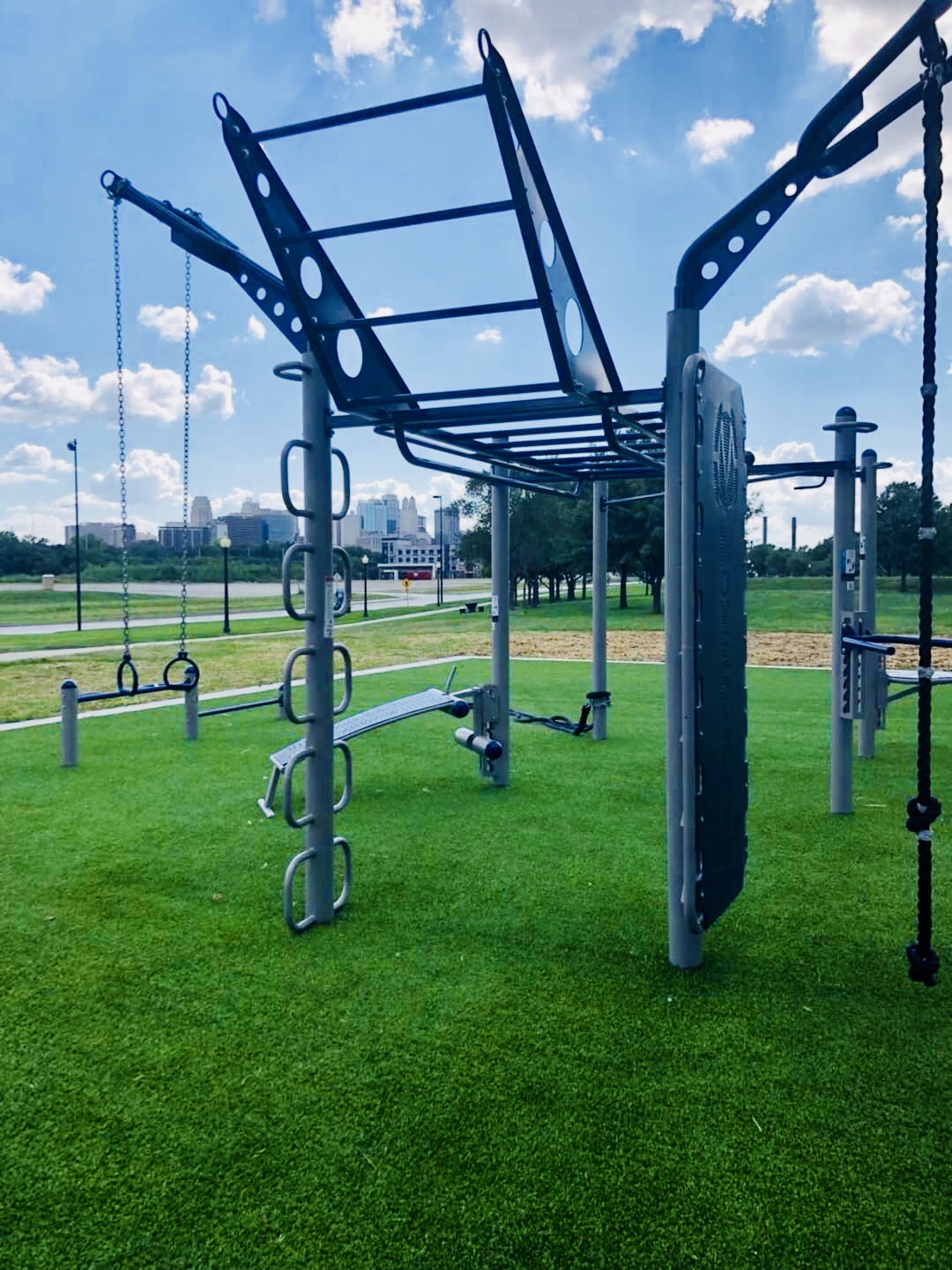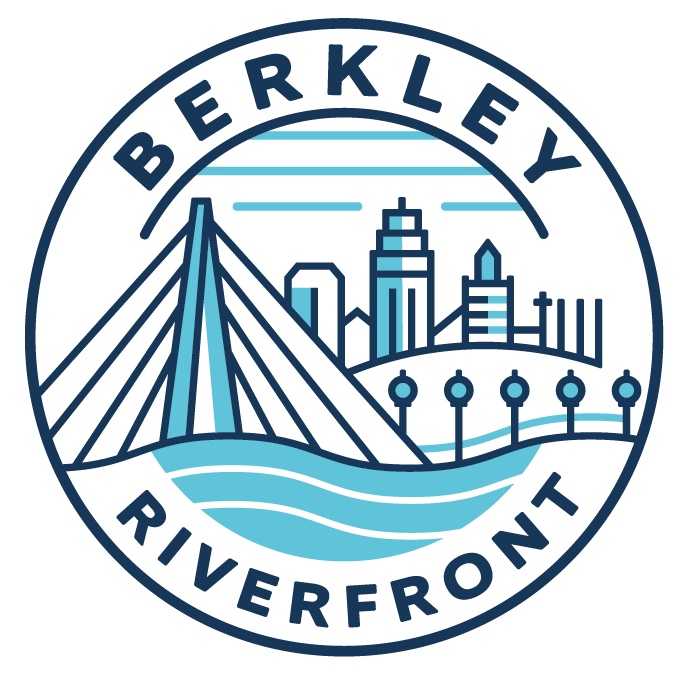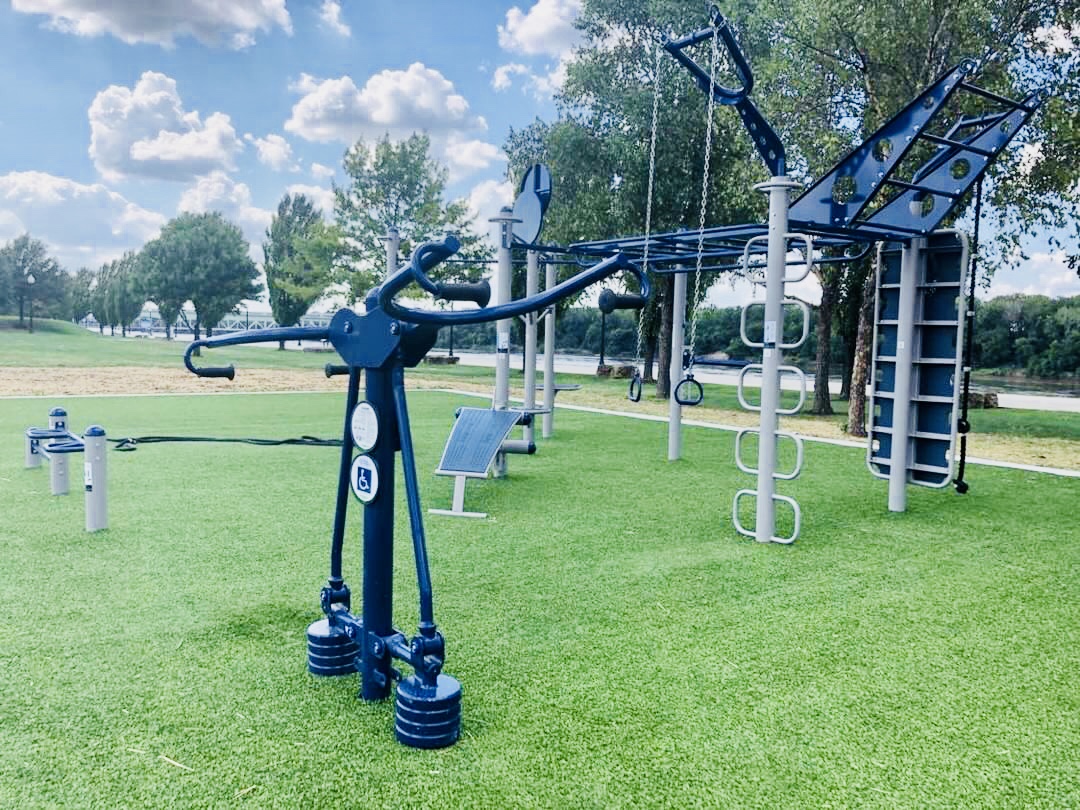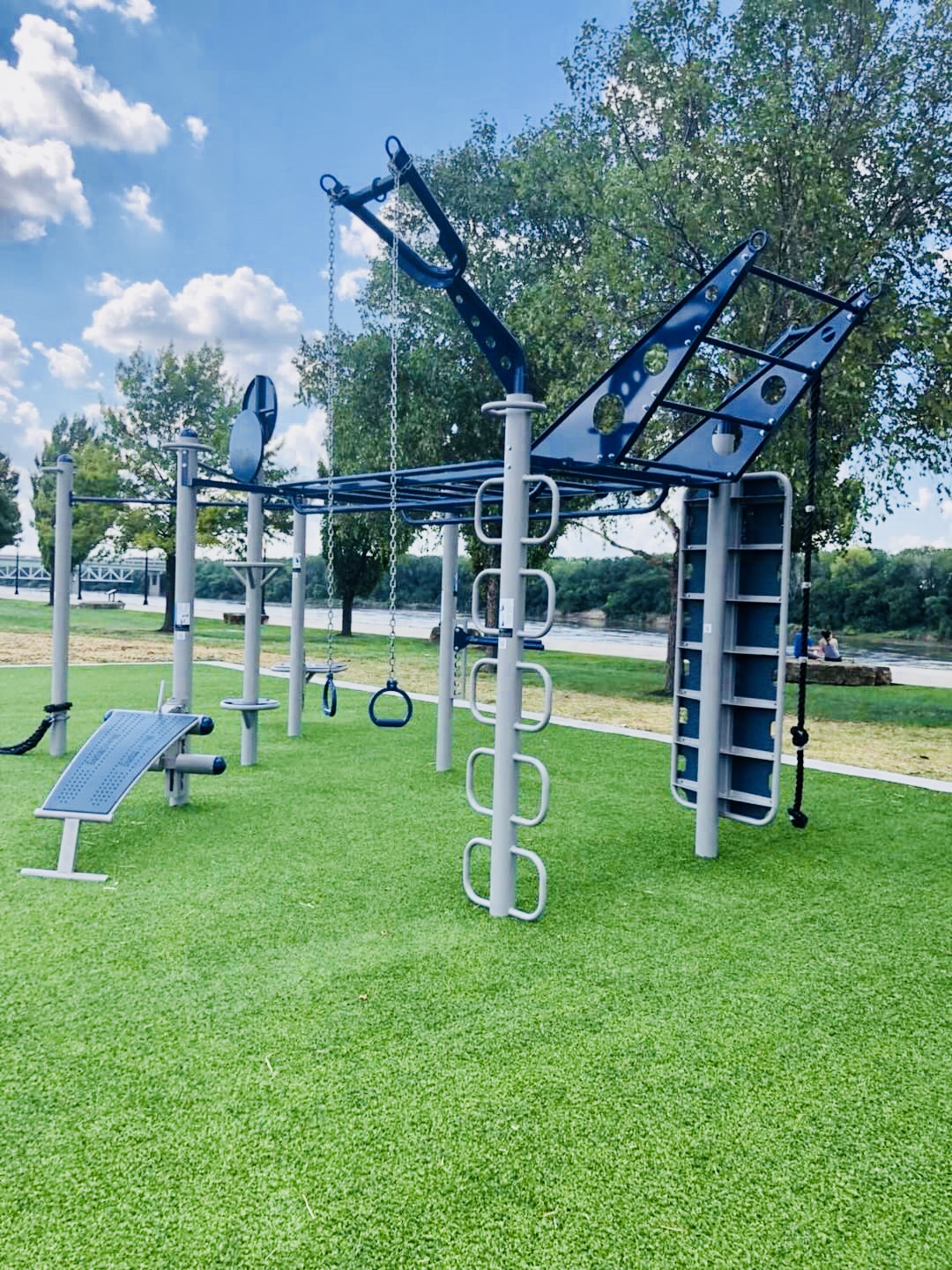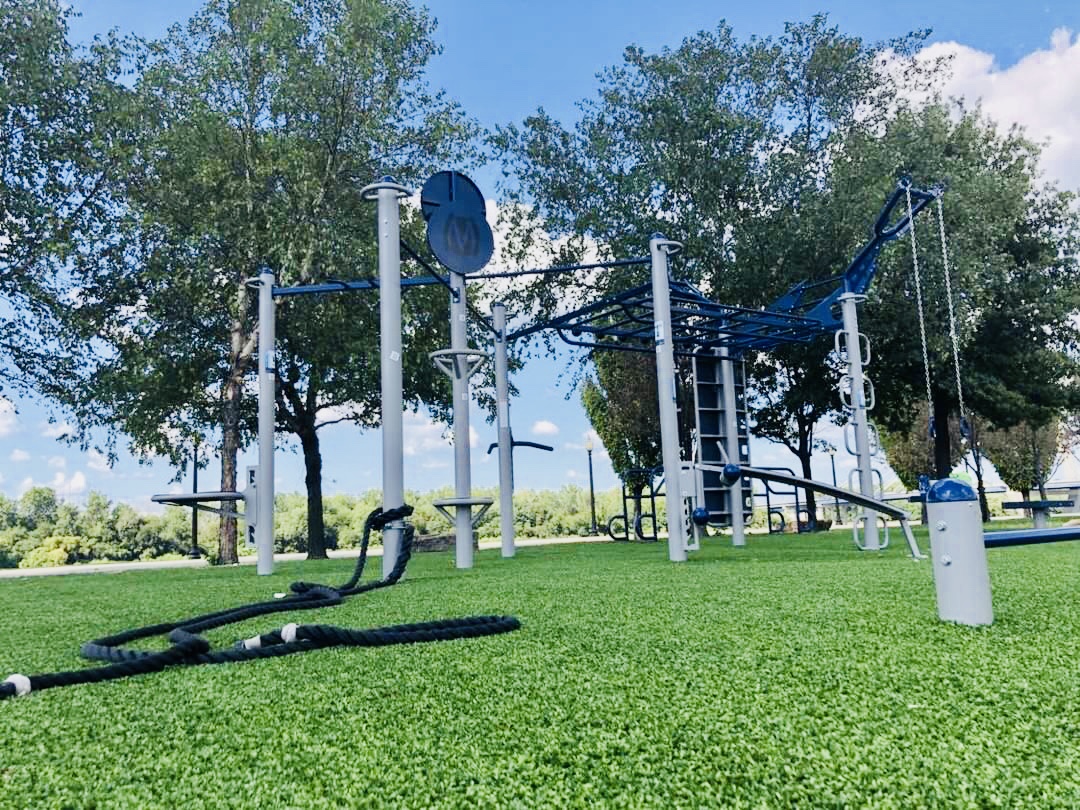 About Berkley Riverfront:
Kansas City began along the Missouri River. At Berkley Riverfront, the historic relationship to this vital natural resource continues. It is a scenic oasis, a place for community, activity, entertainment and relaxation within an urban landscape.
Look just north of downtown Kansas City, on the south bank of the Missouri River and between the iconic Kit Bond and Heart of America bridges. At the heart of it all, there is Berkley Riverfront, a one-of-a-kind expanse of greenspace filled with cultural and recreational amenities.
It is a vibrant landmark in your city. It is a sustaining connection to your river. It is your park. - www.berkelyriverport.com