Strength Logs For Functional Fitness and Strength Training
Odd object lifting creates a whole new challenge. The larger diameter logs makes maneuvering from floor to over head much more challenging than a standard barbell. Patterned after the type logs used in strongman contest, our specially design logs allow for a wider range of exercises and fitness levels with the multiple recessed handles. Ability to add Olympic plates if needed.
Add a new challenge to your workout with cleans, presses, single arm press, rows, suitcase dead lifts, Farmer's walk exercises and more as you gain total body strength and stability moving these logs!
Strength Log sold as individuals.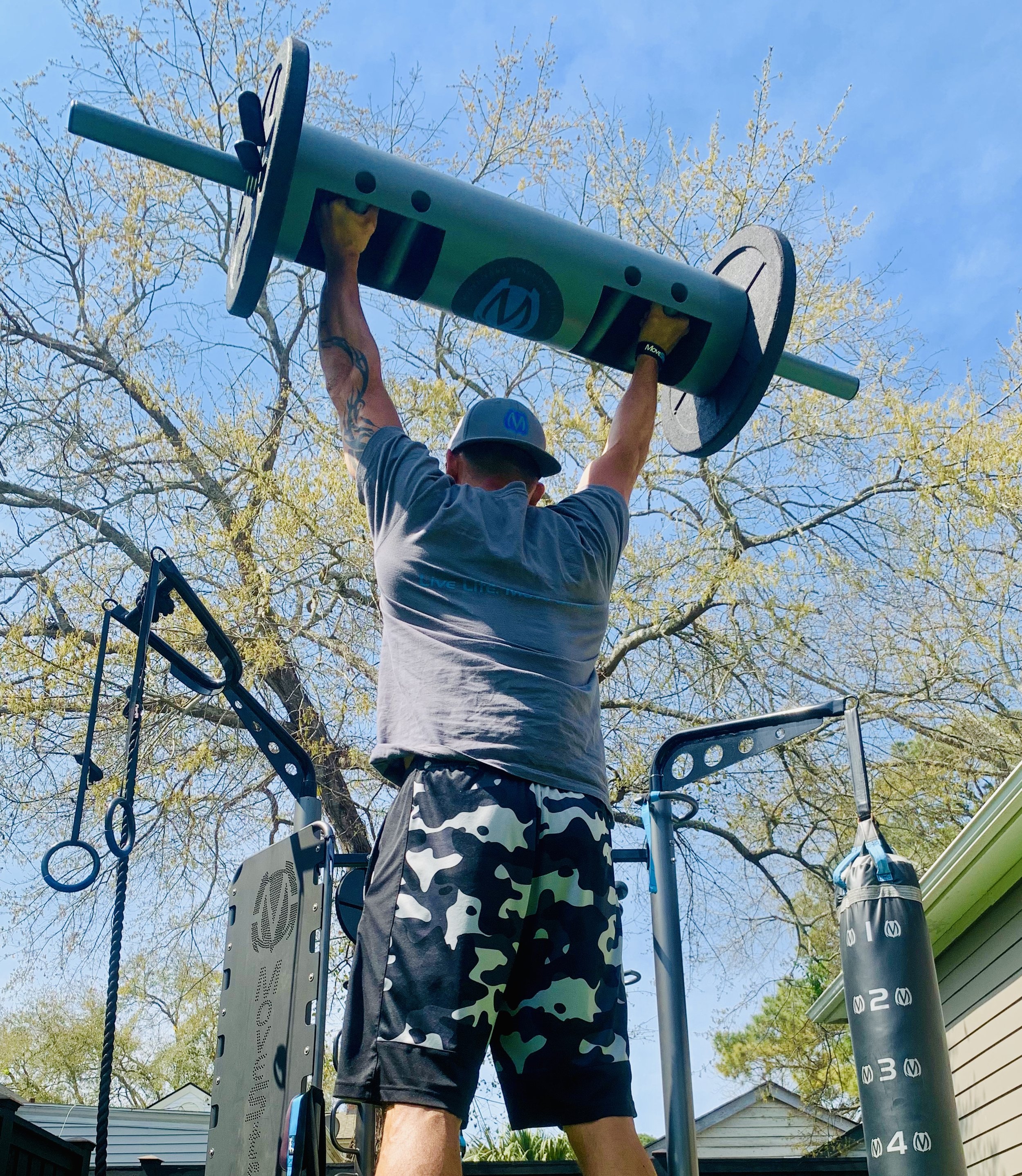 Features:
• NEW Cool Gray Powder coat finish - Standard color available
• All Steel commercial grade
• 8" diameter Log has backside reccessed handle for exercises like Suitcase deadlifts and Farmer Carries
• Recessed handles
• 8" diameter log weight is 35lbs
• Weight horns for adding plates
• Great for Strongman, functional strength, and odd object training