Greenwich High School Athletics Moves Strong!
When the student activities and athletic department were looking for new equipment for their fitness and training room for students and athletes, MoveStrong was the fit they were looking for.
Here are a few pictures from the recent high school athletics and student fitness center installation of the custom MoveStrong Nova FTS . Greenwich chose the Nova-6 FTS with horizontal monkey bar bridge in order to fit within the low ceilings. Training features were added like the Kickplate, Squat Stands, Stall bars, and accessory storage trays. Also a custom powder coat finish in black and white color scheme.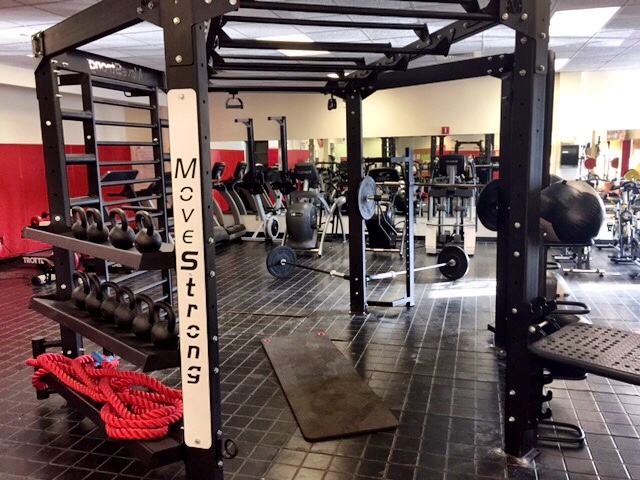 "Greenwich High School is a collaborative community of learners dedicated to academic excellence, personal integrity, and interpersonal responsibility. One of the largest high schools in Connecticut, GHS is a four-year high school serving approximately 2700 students of diverse ethnic and cultural backgrounds. The school's philosophy of "freedom with responsibility" encourages students to make decisions affecting both their study and leisure time. The Cardinal Rules promote a climate of mutual respect and concern for others..." - www.greenwichschools.org