Pro Gym Montreal adds MoveStrong Functional Training
Amazing new functional training zone just opened at Pro Gym Montréal!👍😁 So thankful MoveStrong could be apart of this incredible gym and this awesome new training amenity for its members!🙏👊💪
The ProGym New Evolution Traning Zone featuring MoveStrong offers a variety of equipment for functional fitness, calisthenics, HIIT, ninja warrior style training, and group workouts with staff.👌
The MoveStrong Nova XL was customized with NinjaStrong training features the Salmon Ladder, Revolver Pull-up, Cliff Hanger, Ring Toss, and Hanging Globe Grips.
The MoveStrong Pull-up Bracket System with Stall Bars and varied pull-up bar styles accommodate all types of bodyweight training and suspension exercise. The Dynabell is also part of functional training tools available.
You gotta stop in a check out this first class gym in in the Montréal area!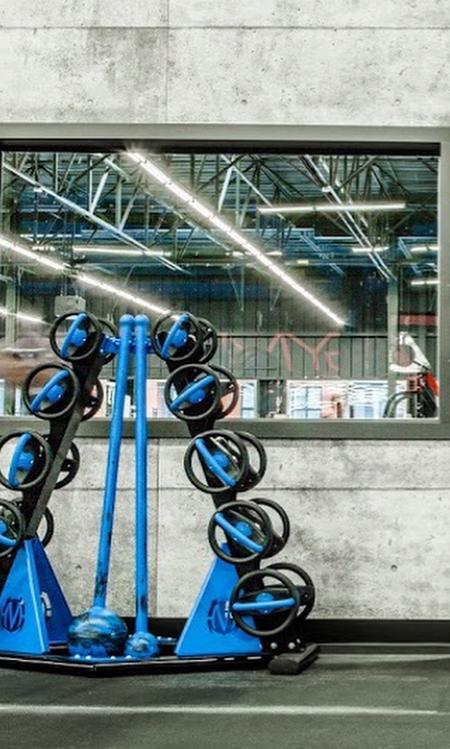 About ProGym...
"It is my pleasure to welcome you to the largest fitness center in the world. Well established for over 37 years, Pro Gym has stood out and become a leader in physical culture.
 
With us, fitness, well-being and health are in the spotlight! Under the supervision of a professional and experienced team, enjoy a multitude of courses and services: fitness programs, weight loss, bodybuilding and many more!
 
In a warm atmosphere, join a dynamic group. With the advice of our experts, you can finally reach your goals and exceed your limits. And we promise you that laughter and good humor will always be there!
 
It is also my pleasure to highlight our two branches in Sherbrooke and St-Jean-sur-Richelieu. This major addition is a mark of progress and success of our concept. Whether it's Montreal, Sherbrooke or St-Jean-sur-Richelieu, Serge Moreau Pro Gym in shape for life!" - http://www.progymsergemoreau.com