Outdoor Pull-up Bracket System and Stall Bars For Group Training
Did you know MoveStrong can customize our indoor product line to allow for outdoor use? Weather proper and special coatings to help our functional fitness equipment last longer in the outdoor elements.
Here are just a few images of a recent rooftop gym that added the MoveStrong Pull-up Bracket System with Stall Bars Rope Ladders for their outdoor functional training area. Three dedicated stations of the same set-up to accommodate their group workouts and bootcamp classes. Each Pull-up Bracket System and stall bar station allows for MoveStrong accessories added like Outdoor rated Battle Ropes, Heavy Bags, and Elevate Trainers (suspension). Allowing for countless bodyweight and functional fitness exercises on the monkey bars, globe grip pull-up bars, and stall bars.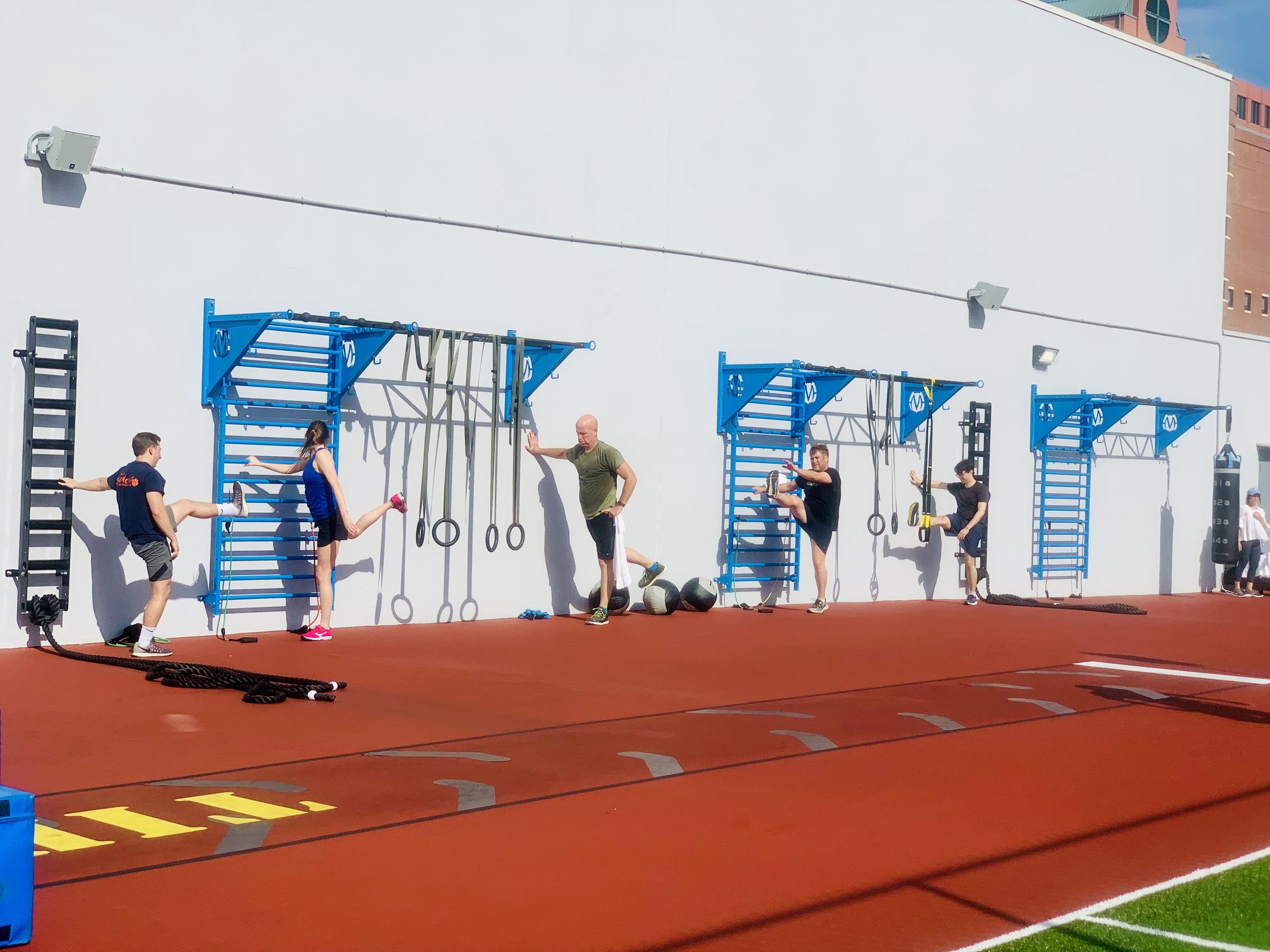 Here are a few images of our Elite Squat Stands customized for use outdoors