Accommodate smaller training spaces as well as maximize the utilization of floor space for personal training and group functional fitness workouts. A cantilever bridge design leaving the area underneath the monkey bar bridge open. This gives more open floor space with the overhead training options for bodyweight exercise, suspended training, resistance bands, ropes, medicine ball targets, and more.
Pictures below of the new Nova FTS Wall bridge spanning 30'. Options for the bridge include Medicine ball targets on the end, staggered monkey bar heights, side rail pull-up bars, and globe rail grips. The support posts have adjustable dip, GRTs, Rope anchors, and g-loops. Under the bridge mounted directly to the wall are dual Rope Ladders, storage accessory plates, and Stall bars.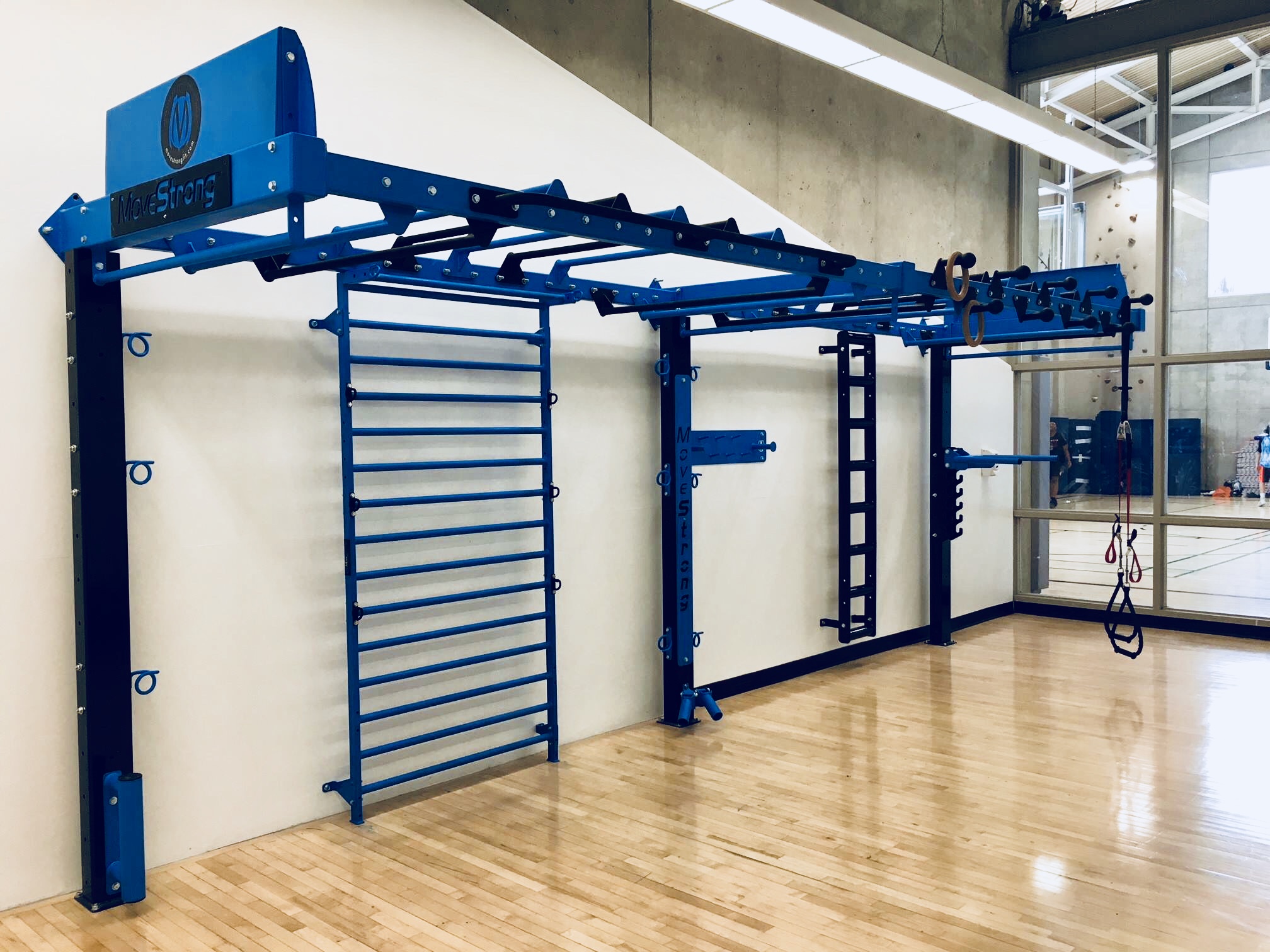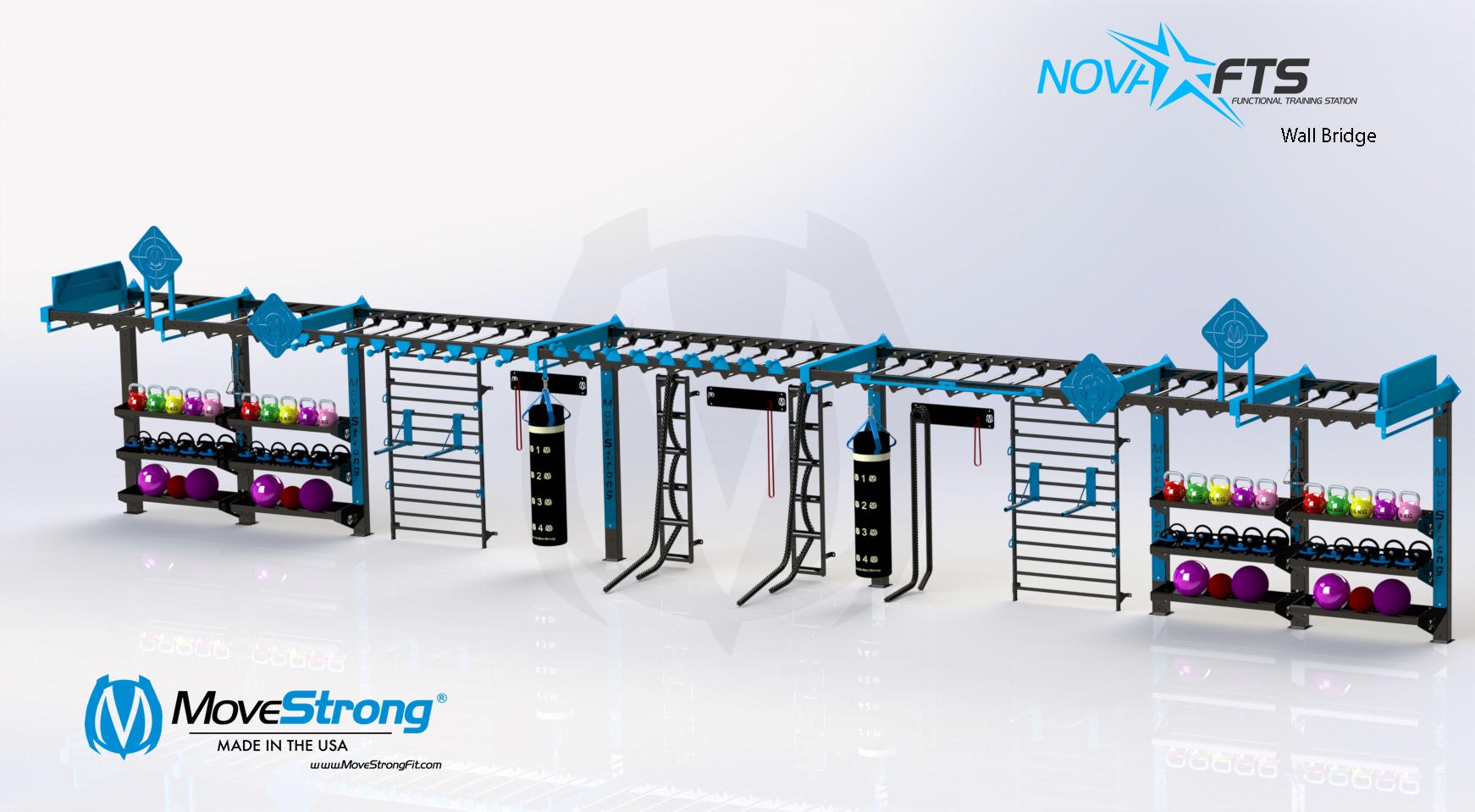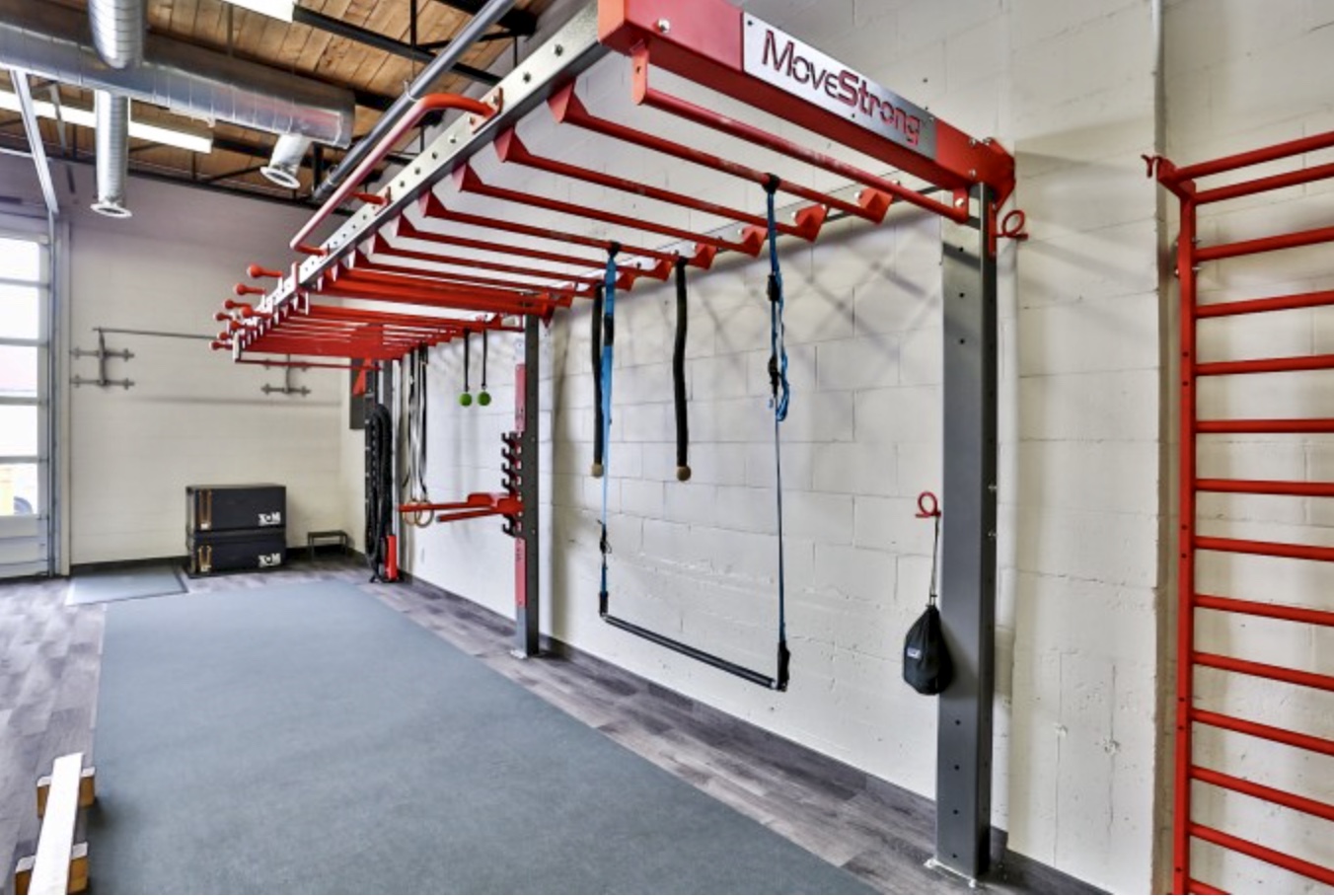 Nova Wall Bridge is ONLY available for proper supported wall structures. Configure length and training features with the modular bridge design. Contact us to discuss your wall space and functional training needs.
Features
Customize with the features you choose.
The large oversized upright post against the wall accommodate training options such as
adjustable dip

G-loops anchors for fitness bands

battle rope anchors

GRTs(ground rotational trainers)

The outside of the monkey bar bridge will accomidate side rail pull-up bars and globe rail grips for the ring toss challenge! See some of the extended monkey bar bridge options in this video.
Dimensions
The Nova FTS Wall bridge is a modular design allowing it to span any length in approximately 10' increments. Inquire with us for additional size options needed
Bridge Height - 8' to top of bridge or 9' with medicine ball logo plate. Inquire for different height needs
Monkey Bar Height - 7'6" or 8'2"
Bridge Width (outter distance from wall) - 5'2" to outside of bridge without side rail options
Videos of optional features available for the Nova FTS Wall Bridge
Add Ons
MoveStrong designs custom training accessories as well for the NOVA™ FTS. View the many unique accessories in our Online Store